I have received this question by email and have gotten permission to post and answer it here:
For the level tracking in the openmha dynamic compressor
dc
, were you following the classical definition of time constant, i.e., rise and fall time characterized in terms of reaching 63% of the level? I understand that you didn't explicitly follow the ANSI standard for defining attack/release times. Just wondering if you might be able to speak more to how you evaluated the time constants using your unit tests?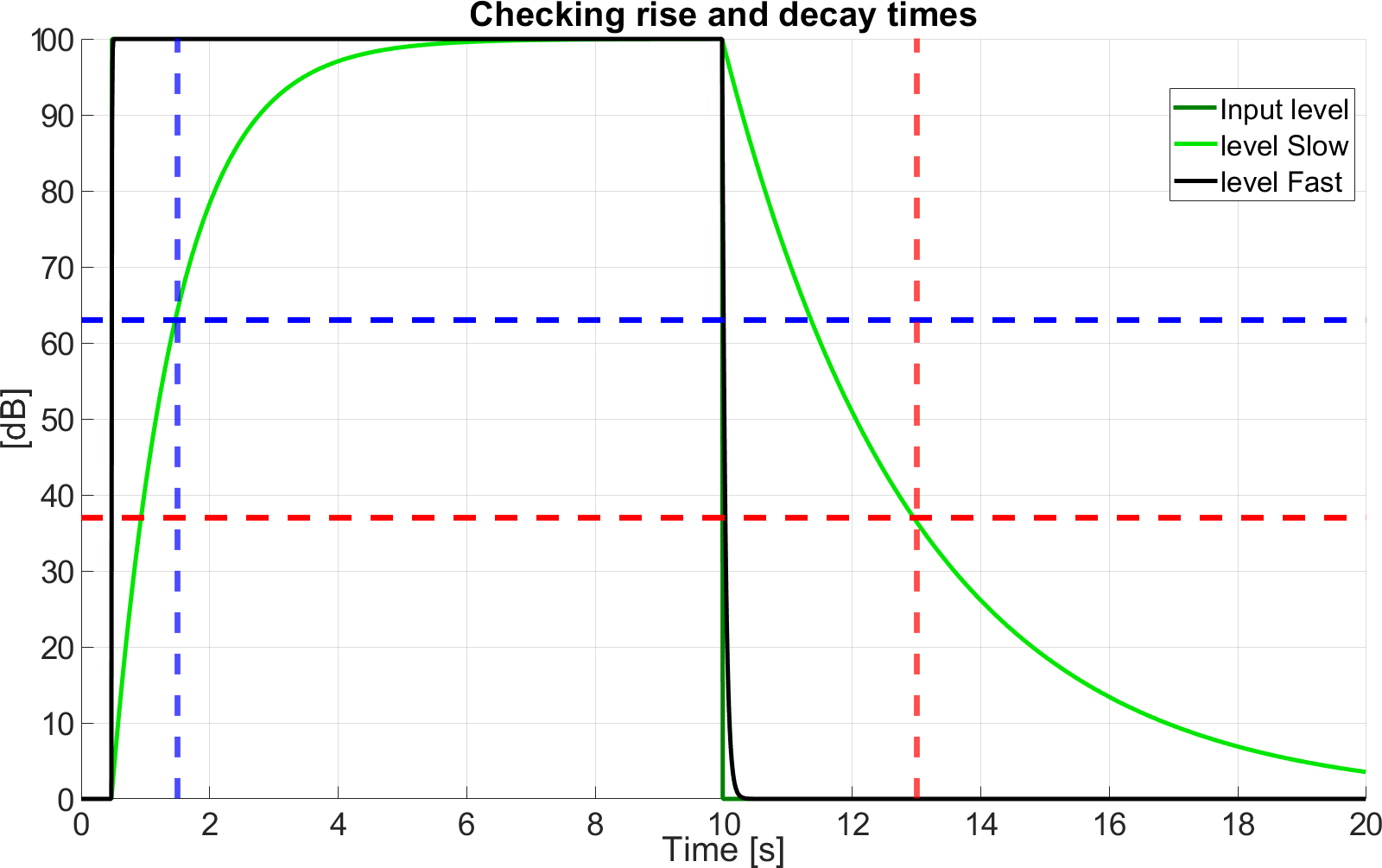 (Remark from Tobias: In this graph, the dark green "Input level" line is mostly hidden by the black "level Fast" line)